Free For You: Raw Foods and Raw Food Diet Information
(Tons of raw food diet information!)
Pure Jeevan strongly feels that information about gaining health by eating pure, raw and live foods should be free to everyone. Therefore, please take advantage of this free information section. We've created this special collection for all of you! If you have questions, don't hesitate to contact us; we'd be happy to help you if possible.
Other than the Join the Pure Jeevan Family button, below (which will get you two free eBooks on raw foods), we feel our holistic newsletter and online blog will be tremendously helpful if you are interested in learning more about raw foods and making other positive changes in your life.
Be sure to take advantage of all these great resources. We'd love to hear from you if you've been inspired, have read something that you agree (or even disagree) with, or simply if you just want to say hello to let us know you've found our site and took some time to read what we're sharing with everyone.
| | | |
| --- | --- | --- |
| Raw pancakes! | Raw pie! | Raw egg(less) salad. |
Raw Foods & Social Media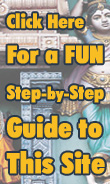 Topics of Interest
Raw Foods Info
Raw Diet Inspiration
Weekday Themes
Interviews, etc.
More
Pure

Jeevan!
Support Pure Jeevan :-)
Natural Zing
We make this web site available to all for free! If you've found value here, consider supporting this site by making a purchase of raw food supplies at NaturalZing.com. Thanks!
Search Our Massive Raw Foods Article Database!
Go ahead... try any raw food diet topic you can think of!
Namaste!
We've long welcomed readers worldwide -- and now you can read Pure Jeevan's raw food information in any language!
Find DELICIOUS Raw Foods to
PURCHASE and EAT!
Go ahead... search our database of 1,500 raw and health products!!
Get Raw Food Blog Alerts

Subscribe to alerts here -- just drop in your email addr!
Or...

Subscribe via Wikio (by clicking the above graphic).
Portal to ALL Raw Foods Sites!
Jim's Joomla Development Shop
Web site by Marketing Portland, Jim's Joomla development company based in Portland. (Although, Pure Jeevan is a custom WordPress site designed by Wendi and Jim.) Visit MarketingPortland.com for info!