Contact Pure Jeevan
(We're pretty easy to get hold of!!)
Thanks so much for wanting to contact us. We've made ourselves highly reachable (and, in fact, our contact info appears at the bottom of every page of our site!) But, here's everything!
Jim and Wendi Dee
Pure Jeevan
2283 SE Cesar E. Chavez Blvd.
Portland, OR 97214
(503) 388-6201
http://rawfoods.purejeevan.com
WendiDee@PureJeevan.com
Jump to our
Google Maps Place
page.
---

Hours of Operation:
Mon 9:00AM-5:00PM
Tue 9:00AM-5:00PM
Wed 9:00AM-5:00PM
Thu 9:00AM-5:00PM
Fri 9:00AM-5:00PM
Sat 9:00AM-5:00PM
Sun (Close)

Payment Accepted:
Cash, Check, Visa, Mastercard, Paypal

Business Category:
Raw Food, Raw Foods, Raw Food Diet, Raw Foodism, Raw Recipes, Raw Foods Blog, Raw Foods eBooks, Live Blood Education, Health and Nutrition, Alternative Health
Business Products:
Raw Foods Information, Raw Food Consulting, Live Blood Education, Nutritional Counseling
Additional Details:
Hours: Can be customized for your needs. Co-owner: Wendi Dee Co-owner: Jim Dee
| | | |
| --- | --- | --- |
| Raw pancakes! | Raw pie! | Raw egg(less) salad. |
Raw Foods & Social Media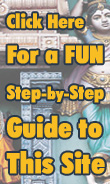 Topics of Interest
Raw Foods Info
Raw Diet Inspiration
Weekday Themes
Interviews, etc.
More
Pure

Jeevan!
Support Pure Jeevan :-)
Natural Zing
We make this web site available to all for free! If you've found value here, consider supporting this site by making a purchase of raw food supplies at NaturalZing.com. Thanks!
Search Our Massive Raw Foods Article Database!
Go ahead... try any raw food diet topic you can think of!
Namaste!
We've long welcomed readers worldwide -- and now you can read Pure Jeevan's raw food information in any language!
Find DELICIOUS Raw Foods to
PURCHASE and EAT!
Go ahead... search our database of 1,500 raw and health products!!
Get Raw Food Blog Alerts

Subscribe to alerts here -- just drop in your email addr!
Or...

Subscribe via Wikio (by clicking the above graphic).
Portal to ALL Raw Foods Sites!
Jim's Joomla Development Shop
Web site by Marketing Portland, Jim's Joomla development company based in Portland. (Although, Pure Jeevan is a custom WordPress site designed by Wendi and Jim.) Visit MarketingPortland.com for info!