Raw Foods and Raw Food Diet Weight Loss Information
(The Internet's Most Thorough Resource on Raw Foods Information, Raw Food Diet Inspiration, Raw Food Weight Loss, Raw Food Recipes, and More!)
Welcome to Pure Jeevan, a space on the web offering you a holistic approach for transforming yourself with a raw food diet! We're here to share our personal paths of change (in body, mind, spirit, and emotion) that included incredible weight loss and recovery from health challenges after following a raw food diet. And, we're here to offer inspiration for your own transformation. Life isn't stagnant; let's continually make changes that move us into a more authentic way of living, loving, and sharing. We're happy you found us!
Pure Jeevan means "pure life." The sun shines its energy and the clouds pour their rain down onto the earth. Plants absorb that energy and rain, allowing them to grow and produce even more plants. When we consume those plants, we are taking in the sun's energy and the healthiest, purest filtered water in the world. Life comes from life—nothing dead can give life. Eating raw foods (uncooked fruits, vegetables, nuts, and seeds) is truly a vibrant way to live —- the raw food diet gives you pure life!
See for yourself what can happen when you follow a raw foods diet. Wendi Dee's raw food weight loss video testimonial, below, documents her transformation via a raw food diet. We highly encourage you to take a moment and watch this incredible video!
Eating pure, organic, vegan, uncooked raw foods can fill you with more energy than you ever dreamed was possible. Some individuals hear about the many health benefits from following a raw food diet and they "go raw" overnight; they never eat cooked foods again. For many people, however, it's not easy to make such drastic changes. Pure Jeevan believes every person can benefit, in one way or another, by eating raw, life-filled foods. (See About Us to learn about the healing we've personally experienced.)
Every individual is unique and on his or her own path in life. Eating a raw food diet, and living a raw food lifestyle, may not be something you are comfortable with at this point in your life. That's okay! What fun is it to be healing your body by eating raw, uncooked foods if you are mentally unhappy in giving up cooked foods? That's trading mental health for physical health! We're here to share a holistic way of attaining greater health—paying attention to not only our bodies, but also our minds, spirits, and emotions.
Take some time to look around Pure Jeevan's Web site. We're here to inspire you, to encourage you to make the changes in your life that you are called to make, so you can attain better health and truly embrace all aspects of your life. All of this information is shared with you for free. Pure Jeevan is passionate about sharing information about the raw food diet and this way of living with everyone. Please look around and then let us know what you think!
Be sure to also visit our raw foods blog -- at rawfoodblog.purejeevan.com -- where we feature a new article on the raw food diet and raw food weight loss each weekday. To date, we have more than 800 articles to inspire you -- certainly one of the most in-depth and expansive collections of freely available raw foods wisdom on the Internet!
| | | |
| --- | --- | --- |
| Raw pancakes! | Raw pie! | Raw egg(less) salad. |
Raw Foods & Social Media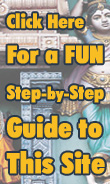 Topics of Interest
Raw Foods Info
Raw Diet Inspiration
Weekday Themes
Interviews, etc.
More
Pure

Jeevan!
Support Pure Jeevan :-)
Natural Zing
We make this web site available to all for free! If you've found value here, consider supporting this site by making a purchase of raw food supplies at NaturalZing.com. Thanks!
Search Our Massive Raw Foods Article Database!
Go ahead... try any raw food diet topic you can think of!
Namaste!
We've long welcomed readers worldwide -- and now you can read Pure Jeevan's raw food information in any language!
Find DELICIOUS Raw Foods to
PURCHASE and EAT!
Go ahead... search our database of 1,500 raw and health products!!
Get Raw Food Blog Alerts

Subscribe to alerts here -- just drop in your email addr!
Or...

Subscribe via Wikio (by clicking the above graphic).
Portal to ALL Raw Foods Sites!
Jim's Joomla Development Shop
Web site by Marketing Portland, Jim's Joomla development company based in Portland. (Although, Pure Jeevan is a custom WordPress site designed by Wendi and Jim.) Visit MarketingPortland.com for info!